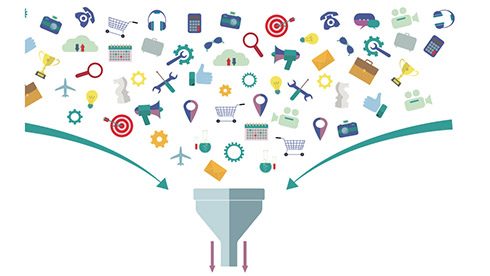 Technology is advancing at a rapid pace. Companies now have the technology to track their customers' actions and sort them to create trends. These trends are utilised to help the companies market products specific to the individual's needs
This can be beneficial to the company and its customers as companies can achieve better marketing and customers are exposed to products that need more, but at what costs?
Privacy
This is one of the most talked about issues Big Data. The more data companies collect, the less privacy their customers have. One example is how Target managed to find out a teenager's pregnancy before her father was even aware.
Target used the big data that it collected from millions of customer's shopping patterns. These patterns can predict characteristics of Target's customers like if they are pregnant, when they are due, whether they are having a baby boy or girl.
This can sound really creepy and the lack of privacy might be off-putting to certain individuals.
Hacking
A few weeks ago I received a text from my friend, informing me that my Facebook account was posting (possibly fake) Ray-Ban promotional pictures and tagging my Facebook friends on them.
I panicked and immediately Googled "how to remove hacker from Facebook ." I managed to secure my account and gained control of it from the hacker (hopefully).
Instances of hacking are on the rise. What I experienced was nothing compared to the threat of more malicious hackers. Hacking has become more complex with the growth of technology. Yahoo's cyber security was breached in 2013 and 2014. The integrity of data from their 3 billion users was compromised. With these information, hackers can potentially customise their attacks to individuals, increasing the success rates of their scams.
Technological advances that resulted in Big Data collection is paramount in this day and age. Think about what you would do without search engines like Google, or a society without credit and debit cards. These technological achievements are essential to our modern lives now. The question now is, where do we draw the line between usefulness and harmfulness?